In a world where the number of malicious people trying to get hold of your company data is steadily increasing, the importance of keeping your business safe online cannot be over-emphasized. Currently, cybersecurity attacks are on the rise, and most predominantly, in small businesses.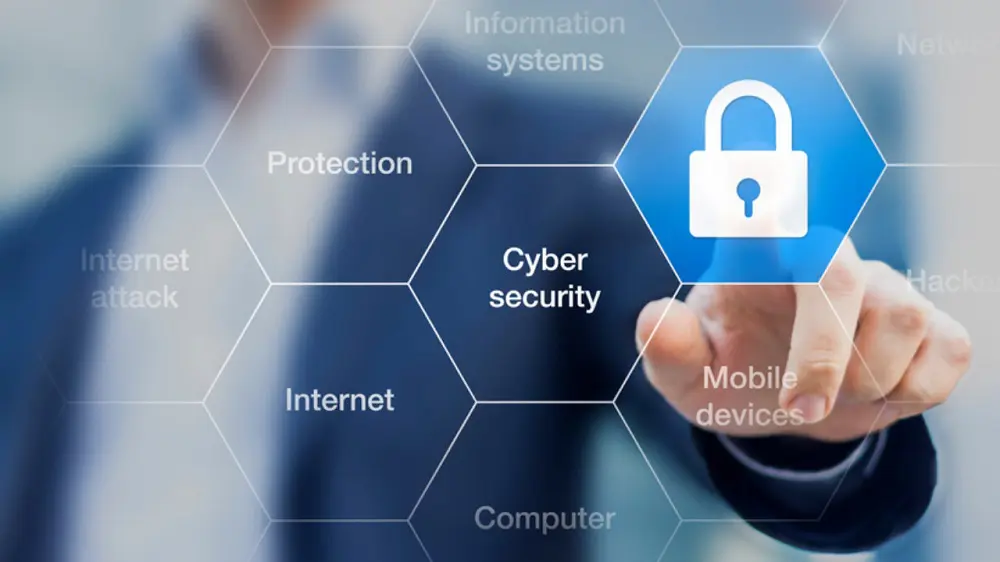 Contrary to popular belief, small businesses are now the target of phishing scams, among other cyber attacks. Unlike large corporations, small enterprises have a false sense of security, thinking that they are safe when indeed they are not. Large businesses will experience a huge impact if they undergo an attack, and the management will employ the strictest measures. With their systems safe, it leaves small businesses vulnerable and easy targets.
In this article, we will look at sure-fire ways to keep your small business safe online.
Let us dive into details.
1. Secure your cloud computing
Cloud computing is one of the most popular technologies for businesses and individuals alike. It has several functionalities, including allowing businesses to store and remotely access data over the internet. Considering that hackers are lurking on the internet ready to prey, an entrepreneur should practice safe cloud computing practices such as utilizing the SASE technology. Before settling for a service provider, companies should research their reputation and see the security level they offer.
Additionally, people in business should refrain from storing sensitive information on the cloud. As much as you are looking for a service provider that uses next-gen security protocols, it is vital to be on the safe side. Ensure to find other appropriate ways of storing sensitive data.
2. Say no to Malware
It is a common practice always to secure your doors every time you leave the business premises. So, why would you want to compromise your online security by not enforcing the necessary practices to ensure malware does not intrude into your computer systems?
Firewalls are the perfect way to protect your systems against malware. Ensure your system's on-board firewall is always turned on, as it is the first line of defense against viruses and trojans.
Once you have achieved that, you can use other secondary methods to protect your computers. Anti-malware security will help. However, you must use one that goes beyond the standard protection protocols. It needs to destroy malware and protect your system from interception by identity thieves, among other cybercriminals.
3. Put the necessary policies in place
Policies are there for a reason; to protect the holders against misuse of their products or services and to communicate best practices.
As a businessman, have written policies that speak to your employees on safely using computer systems at work. Create a list of prohibited websites and programs. Communicate on the best practices for the computer system and be ready to rain the consequences in case of a breach of policy.
4. Be social smart
We live in a digital world where social media plays an integral part in business growth. Through posts and videos, companies can improve their marketing reach and build their reputation.
With all the good that comes with social media sites, there are the bad factors that make these platforms unsafe. As such, a company needs to be smart while using social media.
For starters, entrepreneurs should appoint someone in charge of social media. As the head of social media campaigns, they should appoint specific people allowed to post on behalf of the company. Considering that people carry different opinions on life matters, this is a safe practice as it eliminates the risk of employees creating posts that go against the company's beliefs.
To further ensure your clientele' safety, create posts that remind them how they can stay safe online. A post that explains the specific procedures to take in case they have a query or inquiry goes a long way in minimizing the risks of falling prey to online fraudsters pretending to be company representatives.
5. Password protection
The use of passwords has been there since time immemorial. However, as hackers fail to relent on their quest to be technology-savvy, the importance of having a strong password cannot be downplayed.
If you have already noticed, many service providers using applications that require sign-ups insist that users must create a strong password. The ideal password contains a combination of small and capital letters, numbers, and symbols. Such passwords are hard to bypass, making it harder for online predators to intercept your sensitive information.
If your business requires employees to sign-up for different programs, encourage them to use a different password every time. Also, educate them on the dangers of writing down passwords. Once a hacker has successfully intercepted an employee's account, they can use this information or the platform to hijack the company's sensitive information.
6. Educate employees
Cybersecurity attacks and data loss happen for a variety of reasons, and human error ranks among the top causes.
Employees have access to a vast amount of company data. One 'small' mistake can be costly to the company. For this reason, it is essential to educate your employees on how they can securely send company data. They also need to understand the proper channels of transmitting information to ensure company data reaches the appropriate people safely and without being intercepted by third parties.
7. Be a role model
A fact is that most people learn from what they see and not what they hear.
As a business owner, it is only wise for you to lead by example. Do not log on to prohibited sites, and make sure you are not the one who spreads a harmful virus in the workplace. In short, practice what you preach, and your employees will surely follow the way.
Also Read: 7 Tips to Building an Effective Branding Strategy for Your Startup
Conclusion
Keeping your business safe is one of the best ways to ensure its success. Especially for small businesses, the risks of losing company data or falling victim to wire fraud are too big of a deal. Not only will it lead to a loss of money, but it will also harm your company's reputation.