GPT technology put Bing on the radar – now Microsoft is stepping up
With the help of OpenAI, Microsoft's search engine has taken a step out of the shadows and into the spotlight. Now, Bing's built-in chatbot is getting smarter and will also be available to everyone – as long as you have a Microsoft account.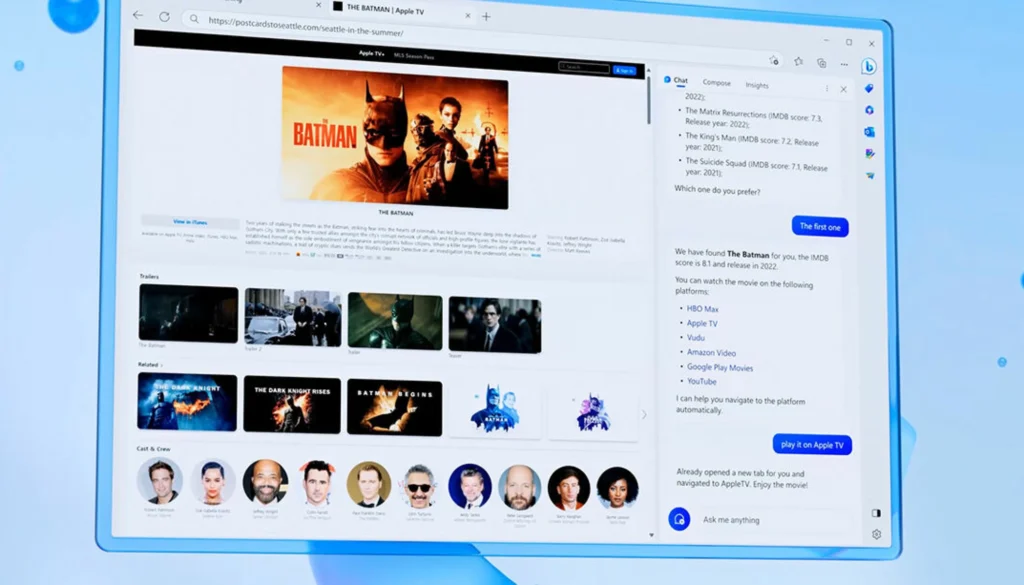 Satya Nadella, Microsoft's CEO, has every reason to be pleased. The cloud giant's search engine Bing has been leading a more and more dwindling existence in recent years. That changed quickly in early February. An updated version of Bing was then launched, turbocharged with a conversational robot based on AI technology developed by OpenAI, the creators of the phenomenon Chat GPT.
So many people are using the new Bing – daily
In 90 days, the new Bing has attracted over 100 million daily active users (often abbreviated as DAU). The number of installations of Bing's mobile app has also quadrupled during the same period. It is difficult to put these figures into context, as official statistics for Bing are not available. But according to unconfirmed reports published by the website Mspoweruser, Bing had "over 450 million monthly active users" in 2019.
Now, Microsoft is ready for the next step in the rollout of the Bing Chat conversational robot, built into the search engine of the same name. Previously, the feature was only available to a small group of test users. Now, Bing Chat is going from private to an open preview version.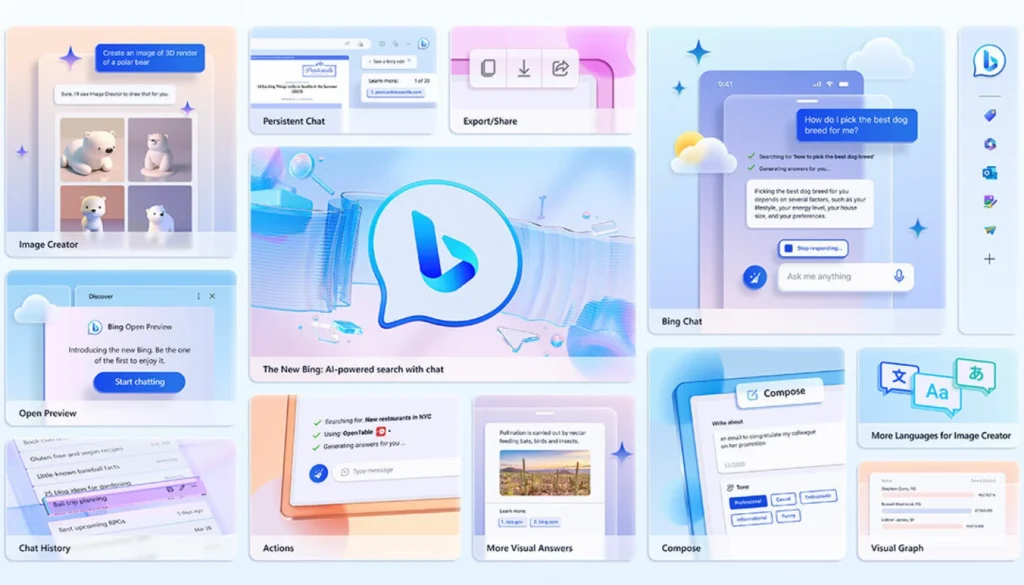 This means that any user who wants to can test Bing Chat – there is no longer a waiting list to access the technology. However, it is still a preview version of the search engine. When the ready-for-delivery version of the browser with the built-in chat robot is rolled out is still unclear. In addition – even though Bing Chat is now available to all users, an active Microsoft account is still required to test the technology. Additionally, you must use Microsoft's Edge browser to access the new Bing, but there are ways to work around this.
Based on GPT-4 from Open AI
When GPT-4 was launched in mid-April, Microsoft confirmed something that many had speculated about for a long time – namely that the cloud giant had been given access to Open AI's upcoming, updated large language model in advance to build the new chatbot in Bing.
AI services like Chat GPT, Bing Chat, and Midjourney are transformer models, which is a type of deep learning algorithm used to process and understand human language. The transformer architecture has multimodal properties. This is what lies behind the fact that the aforementioned services can not only generate responses in the form of text but also as images and 3D graphics, for example.
Microsoft plans to take advantage of that very property. This by making Bing continue to be able to provide more visual responses to searches, which in addition to text will also be able to consist of images and videos. New Bing will also be able to access history from previous chats to provide more contextual responses even in new conversations with users.
In the long term, Bing Chat will also receive "multimodal support". Exactly what that means is not revealed in the preview material from Microsoft, but we know that the new AI model GPT-4 can also interpret images as input, not just text prompts. And we know that new Bing is built on GPT-4.
Microsoft wants Bing to become a "platform"
Microsoft also has high hopes that Bing will be able to go from being a pure product to becoming more of a platform. To make that a reality, Bing Chat will receive support for third-party plugins.
So far, it is unclear when external web developers will be able to start building add-ons for Bing Chat. Microsoft writes that an intense collaboration is currently underway with companies Open AI, Opentable, and Wolfram Alpha to develop frameworks that third parties can use.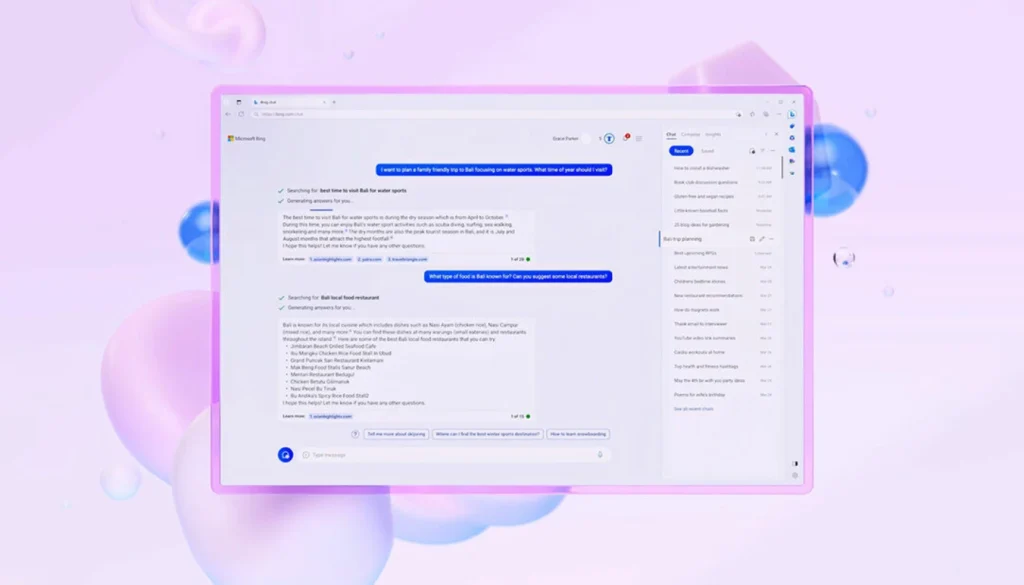 Microsoft's collaboration with Open AI is one of the company's most important future investments. In 2019, Microsoft invested around USD 1 billion in the young AI company. And in January, another investment was made that is estimated to be worth USD 10 billion.
Hoping to crack Google with new AI technology
According to the Semafor website, the deal means that Microsoft gets 75 percent of Open AI's profits until the investment is repaid. Thereafter, 49 percent of the company will be owned by Microsoft, 49 percent by other investors, and only 2 percent by Open AI's non-profit parent company.
Microsoft has big plans for the powerful AI technology that Open AI is developing. In addition to Bing Chat, the AI model has already been started to be incorporated into Office apps, including Word and Teams, for automatic text generation and summaries.
Investing in Ai
As always when a new technology emerges, investors tend to flock around the companies trying to get in on the new hype. And be sure, ai is attracting a lot of capital both from investors and from companies as shown by Microsofts investment in OpenAi. The difficult part for retail investors is that a lot of the new ai companies are not listed and also to trying to sniff out what companies are going to make it big. One solution might be to invest in Ai ETF's. Another way might be to invest in some of the large corporations that invest heavily into ai such as Microsoft or Alphabet.