Why Should You Invest in Tech Stocks?
You're probably familiar with the saying 'the future is here.' If you haven't noticed it, the future is now—and tech stocks are on the rise. The world we live in today is constantly changing—new technologies emerge almost daily, constantly transforming our lives. If you want to invest in the future of business, tech stocks are your best bet.
According to a Zippia report, the US tech industry constitutes about 35% of the global market. It boasts a market value of about $1.6 trillion. Besides, the FAANG companies are worth over $3 trillion in total. These firms are undoubtedly expanding into new markets or changing existing ones entirely.
If you doubt the need for tech stocks in your portfolio, this post provides reasons you shouldn't.
What Are Tech Stocks?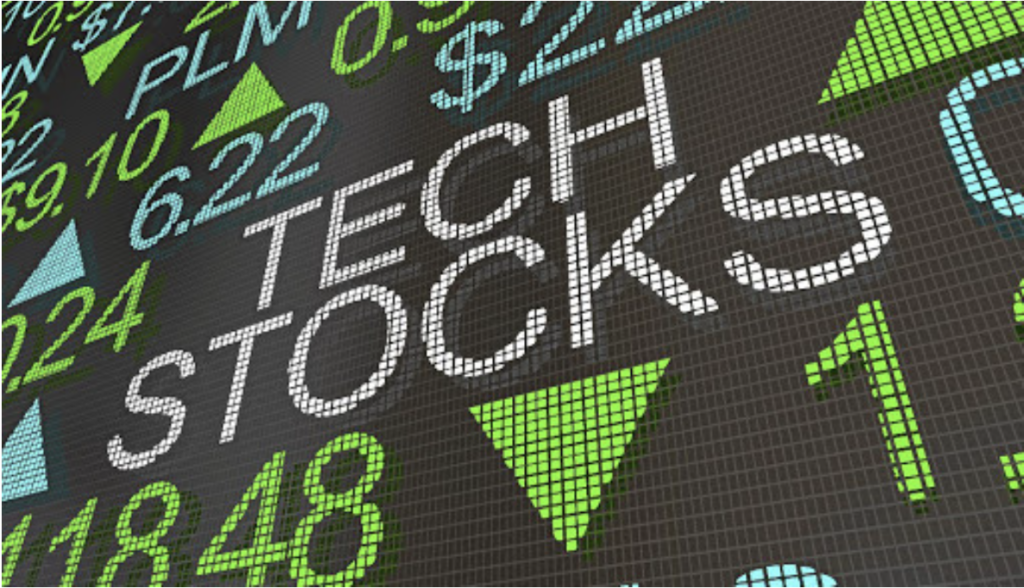 Tech stocks are investments in companies involved in technology or have significant exposure to the tech sector. These stocks often include firms that make hardware or software, including computer hardware and software, telecommunications equipment, semiconductors, internet services, and social media platforms. They may also include companies that provide services related to these items, such as cloud computing.
Reasons to Invest in Tech Stocks
There are many reasons tech stocks can be an excellent investment. In fact, because of the rapid pace of innovation and growth within the sector, many investors have turned to this area for their next big score. The reasons they have done so and why you should do likewise include:
Tech is the Future
The tech industry is growing rapidly, and it's not slowing down anytime soon. It's growing faster than any other industry in the world—and it's expected to continue for years to come. The industry is currently worth 15.5% of the global GDP, projected to accelerate increasingly by 2050. And that's just one measure of its growth.
As the future becomes digital, it's no longer a matter of 'if' you should invest in tech stocks—it's a matter of 'how much.' Tech isn't just important now: it will be even more so in the future. As time passes, tech companies are becoming more valuable than ever, meaning they can reach higher heights than any other sector.
Tech Stocks Are Growth Stocks
Growth stocks have earnings that increase more than the average for their industry. They typically have higher than average price-to-earnings (P/E) ratios, which have a high potential for growth and long-term capital appreciation. They will continue to grow because of the increasing demand.
Tech companies are especially suited for growth because they can adapt faster than other industries. They have been some of the best-performing stocks over the past few years. This has led to increased interest from investors who want to learn more about how they can profit from this trend. If you invest in tech stocks now, you can expect them to grow in the future.
Less Volatility, More Profit
Tech stocks are different from other investments because they tend to be less volatile than other types of companies (like banks or oil companies). When the next major recession hits and Wall Street suffers another downturn, tech stocks will likely fare better than most others. They won't go down as much as traditional investments like oil companies or banks during such an event.
Another reason tech stocks might be good for your portfolio is that they tend to offer higher dividend yields than many other types of investments out there (such as consumer staples). A high dividend yield may not seem all that important on paper. However, it does play an essential role in helping protect your wealth against inflation over time.
Tech is Diverse
Tech is a diverse category, with many different types of companies and stocks. You can invest in techs such as social media or search engines and make money from their growth. If you're interested in diversifying your portfolio, tech might be the best choice because it's so broad, with many different investment opportunities available.
If you invest in a broad index of tech stocks, like the S&P 500 Information Technology Index, which covers all kinds of companies from Facebook to Twitter to Cisco Systems, your investment won't be as susceptible to downturns as those caused by sudden changes in oil prices or a war breaking out in Europe.
Best Tech Stocks to Buy
Below are niches that boast some of the top tech stocks today—companies that are likely to perform well for years. These stocks have gained traction and interest over the past few years but also have substantial growth potential in the future.
Web Design Stocks
Web design stocks have been steadily uptrend in the past few years. This is because the demand for web-based services is increasing rapidly. The rise in e-commerce design is helping to drive these stocks. As people get more accustomed to using the internet, they are demanding more websites and other online services.
There are many different types of companies that provide web design services. There's Shopify Inc (SHOP), which provides web hosting and domain name registration services to small and medium businesses. There's also GoDaddy Group Inc. (GDDY), which offers domain name registration services, email hosting, and other related services.
3D Design Stocks
3D design stocks are companies that create software to make it easier for people to create virtual designs and models. These can be used in various industries such as architecture, engineering, construction, and manufacturing. While the industry is still relatively young and growing fast, it's expected to exceed $4 billion by 2025. This means there's plenty of room for companies to grow and gain market share.
There are several 3D design companies that investors should consider investing in when choosing their favorite tech stocks. One company is AutoDesk Inc (ADSK). This company offers its customers tools for creating animation movies, video games, and other media content. Another company called PTC Inc (PTC) offers its customers tools for creating 3D models and visualizations using computer-aided design software systems.
App Development Stocks
Another way to get in on the ground floor is by finding blue-chip stocks in app development. These companies are developing new apps and software that are being used all over the world. They're also creating technologies to help people access information more efficiently.
The possibilities for developers seem endless: from virtual and augmented reality to artificial intelligence and machine learning, there's no telling where this industry may go next. But if you invest now in an app developer stock before it hits it big, you could make some serious money when everything does take off. Apple Inc (AAPL) and Alphabet (GOOGL) are still the best companies to invest in for app development.
The Bottom Line
The tech sector is one of the most rapidly growing industries, so it's no wonder many investors want to get in on the action. If you're looking to diversify your portfolio, it might be time to consider investing in tech stocks. There are plenty of reasons why the sector is poised for growth, and it's worth taking some time to do your homework. So if you want a piece of the pie, now is your chance.