When it comes to revolutionizing the trends and penetrating the market to establish dominance, Bitcoin is undeniably an honorable mention. Ever since the inception of cryptocurrencies in the market, Bitcoin is the most prominent term used globally. This decentralized digital currency possesses the significant potential of disrupting the financial scenario worldwide. Or should we say, it already has? Well, considering the prominence that it has received in the form of digital gold, it is quite safe to say that it is indeed an innovation of money. It currently serves as the most preferred medium that provides a safe haven to users that don't really like capital controls.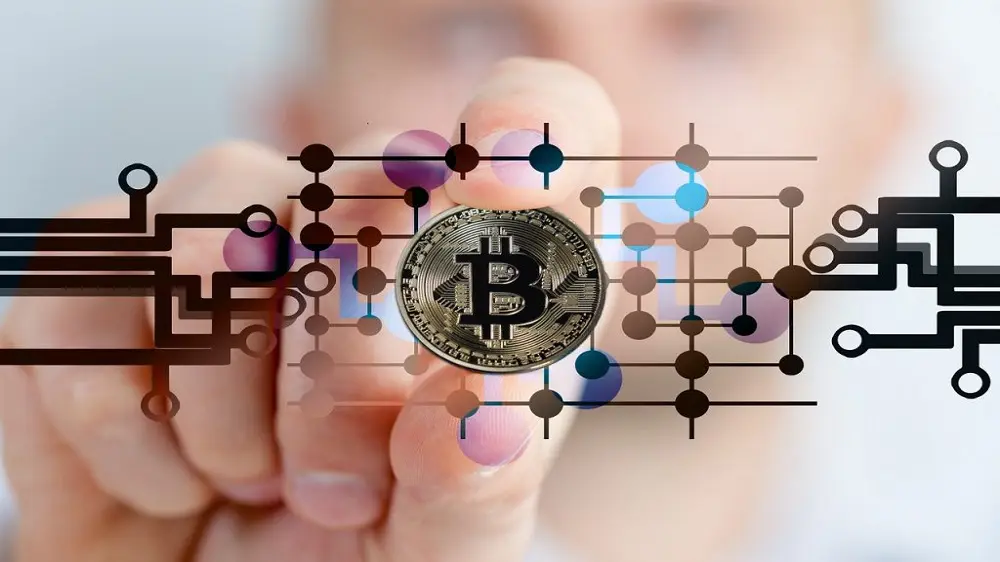 Is It Time for Governance to Rethink?
Bitcoin eliminates the concept of financial institutions in its entirety as it facilitates the users to make online payments directly. Hence, it is also known as a peer-to-peer mode through which electronic transactions can be carried out without any hassle. It was also perceived as an ultimate solution to certain weaknesses of the conventional system as users were required to put their trust in third parties i.e., financial institutions. It will not be wrong to consider Bitcoin as a major force that stands toe-to-toe against the governance system. It is undeniably a great evolution in terms of banking and finance that has paved the way for countless innovations ahead.
Will Bitcoin Last Against the Regulatory Authorities?
Innovation of money in the form of Bitcoin was long due and now that it is here, the financial intermediaries cannot take their users for granted. An increased incidence of corporate corruption, stagnation in social growth, and stringent government regulations had somehow crippled innovation. It is further vindicated by the fact that government and regulatory authorities possessed unprecedented control over the people's finances. These attributes made it absolutely necessary for a significant change in the governance system and financial institutions which paved the way for the crypto industry. In addition to this transition, Bitcoin offers impenetrable security that the traditional banking system failed to provide and further succumbed to loopholes eventually.
A New Form of Security
Bitcoin incorporates cryptography that provides impenetrable security while carrying out the transactions and they are significantly faster than traditional middlemen. Moreover, these transactions can prove to be significantly cheaper that can be carried out in a short span of time. This is how Bitcoin can serve as a bridge where the process of transferring any currency can be utilized by anyone and anytime. Now, if we address the situation from a humanitarian perspective, then Bitcoin can reframe the world by reducing poverty. This can be done easily as Bitcoin will eliminate the high transaction fees that are usually charged against workers' salaries.
Explore, Innovate and Thrive
So in all fairness, Bitcoin is much more than just sending money seamlessly. It entails profuse opportunities for the community and opens new doors to innovation down the line. It develops an ecosystem where all the payments can be entirely interoperable regardless of the location of transactions. You don't even need any bank account to carry out successful transactions if you are a user of Bitcoin. Enabling businesses, individuals, and entities to send and receive money in any part of the world without any trace of hassle, Bitcoin easily qualifies as an innovation of money. Unleashing a plethora of opportunities for international trade and commerce, now is the high time to switch to cryptocurrency and bitcoin confirmations.
End of Counterfeits?
Innovation of money in the form of eliminating the possibility of frauds and unwanted charges, Bitcoin relieves the users of all problems that financial institutions couldn't do all these years. No one can counterfeit bitcoins as they have their unique encrypted identifier that cannot be altered or replicated. This used to be one of the major limitations of traditional money as they were prone to counterfeiting.
What Is in It for You?
Each user has an option to make the most of the security that cryptocurrencies offer and they can encrypt their respective wallets. This gives birth to the concept of hardware wallets that nullifies any potential chances of stealing an individual's money. What does that signify? Well, it is a true definition of having ownership over one's assets without being insecure. Bitcoins also make it incredibly easier to send and receive donations in a single click by further ensuring the necessary transparency. This works impeccably in times of natural catastrophe which requires immediate emergency funds and thereby ensures faster relief.
Also Read: How to Set Up a Crypto Wallet
Conclusion
Bitcoin is undeniably an innovation of money and has simplified a plethora of intricate processes that used to take a long time to complete. From transparency to ease-of-use and impenetrable security to cryptography, Bitcoin has firmly entrenched itself into the worldwide financial ecosystem.