Towards the end of the 13th century, the first paper mill that introduced watermarking began in Italy in the Fabriano area. What followed was the beginning of pressing a distinguished pattern that was pressed into a sheet of wet paper thus (watermark) – whose purpose was to authenticate the end product. This resulted in a translucent and thinner paper in the raised areas of the mold which once held up in the light, will reveal a given pattern.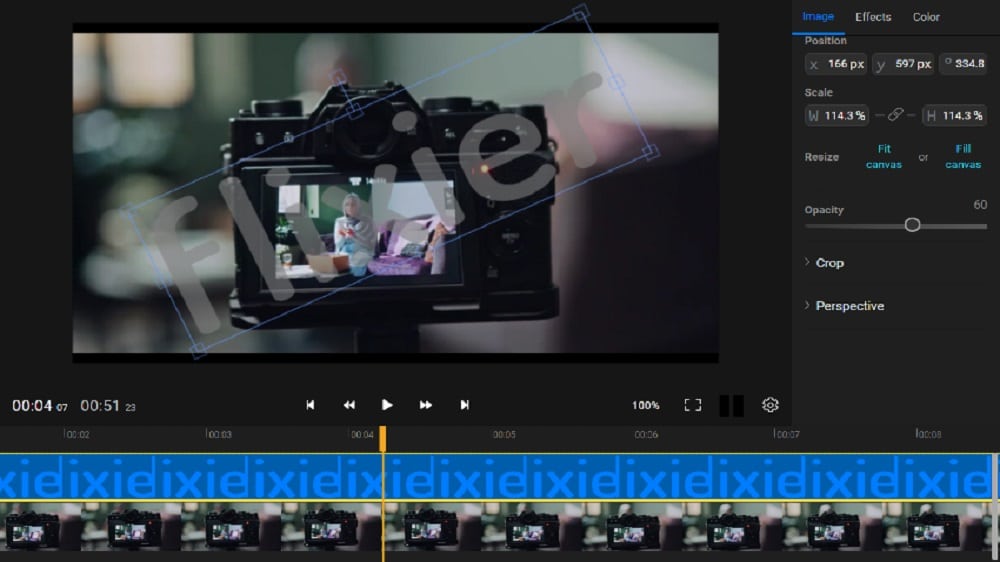 For over 700 hundred the main aim of digital marketing was the same just like the one developed in Fabriano which entailed inserting information that identifies with where the content came from in a way that it is not easily recognized. The major highlight especially with watermarking video content is the move to subscriber watermarking (the watermark is supposed to us where the security of our content has been breached). We are all aware that video piracy has moved to real-time streaming. This is specifically for high-value content which includes sports matches. In this case, speed has become really important.
There are various methods of video watermarking. They include the A/B Variant, Bitstream-Modification, and the Client-side watermarking.
A/B Variant watermarking.
This is usually a two-step process. It is usually primarily geared towards the OTT and on-demand sectors. Two video streams are normally created which appear similar in everything except for the watermark part. This is how they are interleaved either on the client-side or through the CDN edge processing which can provide the unique identifier. This said though, the watermark extraction is a slow and steady process and the sequence of identifying it can take some time.
This is especially for clients who have large subscriber numbers. It is worth noting that there has been little enthusiasm in the industry for the increased infrastructure delivery infrastructure cost which the dual-stream approach specifically requires.
Bitstream Modification
This method effectively involves modifying selected areas of a picture in a way that is non-impactful. This is simply that the quality of the video remains the same. It brings in the possibility of identifying the viewer and the session. The candidate blocks and the model in which they are manipulated are identified on the server-side and this information is sent together with the content in something known as the metadata file. Then either the CDN edge processing or the client-side executes all the changes and thus provides a unique identifying feature which is the watermark.
It is a unique and robust feature but it gets hit by computing overhead. The pre-processing stage is particularly peculiar as it adds latency into the system and this makes it less useful for content being aired live. This means the end product becomes a little bit less adapted for legacy consumer equipment.
Client-side watermarking.
This method is the most dominant and is liked for its simplicity. Many people are for this method going by its low-cost implications, it can easily be deployed across multiple platforms, rapid watermark extraction, and many more. It can be deployed in legacy set-top boxes which makes this whole thing amazing. A graphical overlay is usually composited onto the video stream in a client device and that's all that is needed.
This can be visible in that many viewers may have come across the numeric codes which always appear at the edge of the pictures, especially during high-profile premium events. It can also be invisible and this is the most popular with viewers though it's also harder for pirates to re-stream because the water has to be identified before the video plays.
In case the client-side watermarking has an issue showing a little bit of weakness, then it needs to be deployed together with a robust DRM. It is worth noting that this is usually not an end-to-end solution as the watermark is not usually applied until it reaches the device of the client hence the content requires to be safeguarded separately until that point. There is also an additional type of solution which is simply taking care of the client device by ensuring it is not tampered with.
Besides, some incredible video watermarking apps help prevent digital theft. One of them is the Visual Watermark app. This one ensures that you've got all the tools you need to make an ideal watermark for your photos. You can create your unique watermark logo to have a name and brand. This app is easy to use and enables you to create some beautiful multi-element watermarks. There is one specific model known as a batch that enables you to copyright all the photos in one go. You can also easily rename and resize features that will make publishing the photos online a little bit easier for you.
This app uses up to four processor cores to ensure it makes the watermarks you need quite quickly as compared to other apps available. This app can enable you to create watermarks for a hundred photos in just one minute. This is regardless of whether your photos come in different sizes. It will be able to automatically change the watermark size when needed.
The other app that can help you guard your content against digital theft is the Make Watermark app. This app is easy to use and you will be able to make an ideal watermark for your photos. It ensures that the watermark editing process remains efficient and quick. This is attributed to the fact that the settings which you need to use to carry out the editing activities are right next to the watermark. You are saved the trouble of having to move your cursor around too much on your screen.
This is because all that you need is at a close range. Additionally, you should be aware that the image will be taking up a big portion of your screen, hence this app enables you to have a good view of your picture as well as the watermark which you are editing. This app offers you all the important features you need to create a watermark that fits perfectly into your image.